Using Coaching Questions Library
Updated Nov. 23, 2023 by Support
The Coaching Questions Library is a collection of questions that you can use during a live coaching session with your coachees.
It is mainly used as a guide or an ice-breaker which can be quite helpful during live coaching sessions. Assigned questions to coachees can only be seen on the Coaching Notepad during live sessions.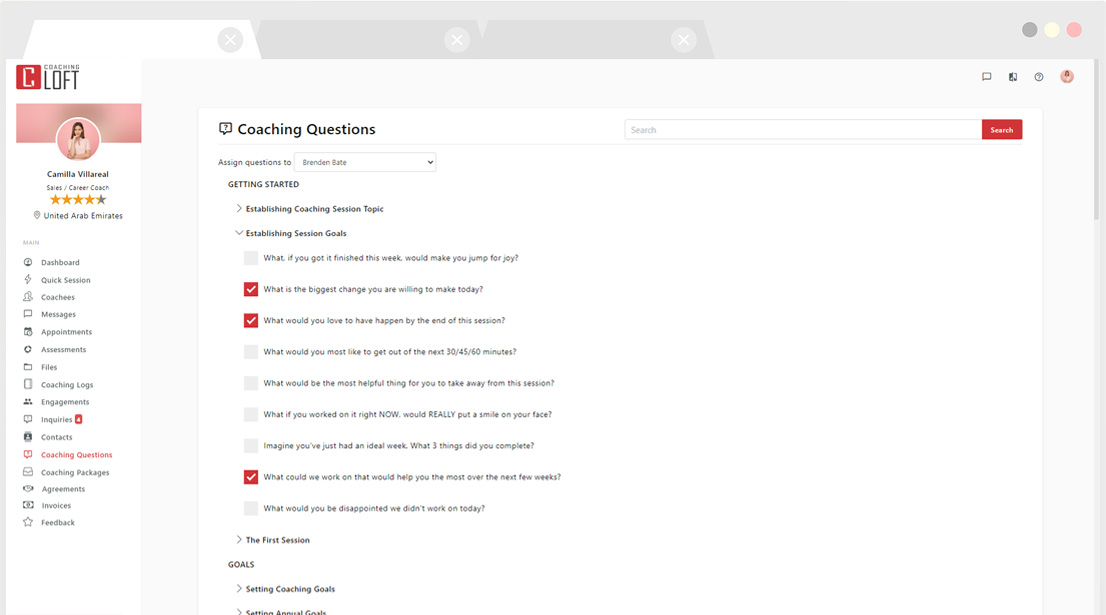 To view the assigned questions on Coaching Notepad during live sessions, simply click the questions button right above the session note text area.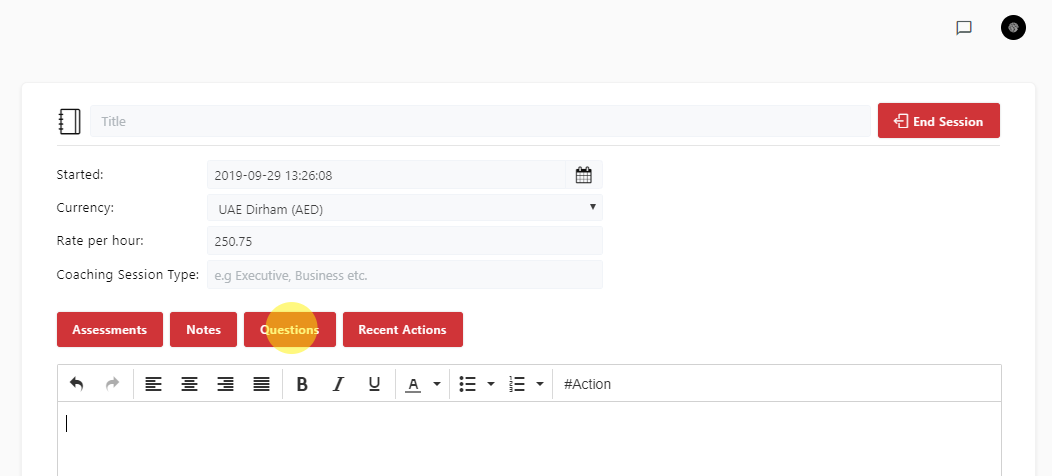 After clicking the question button, a modal containing all the questions assigned to the coachee will be visible. You can use those pre-assigned questions on your live coaching session by simply clicking the "Copy To Notepad" button.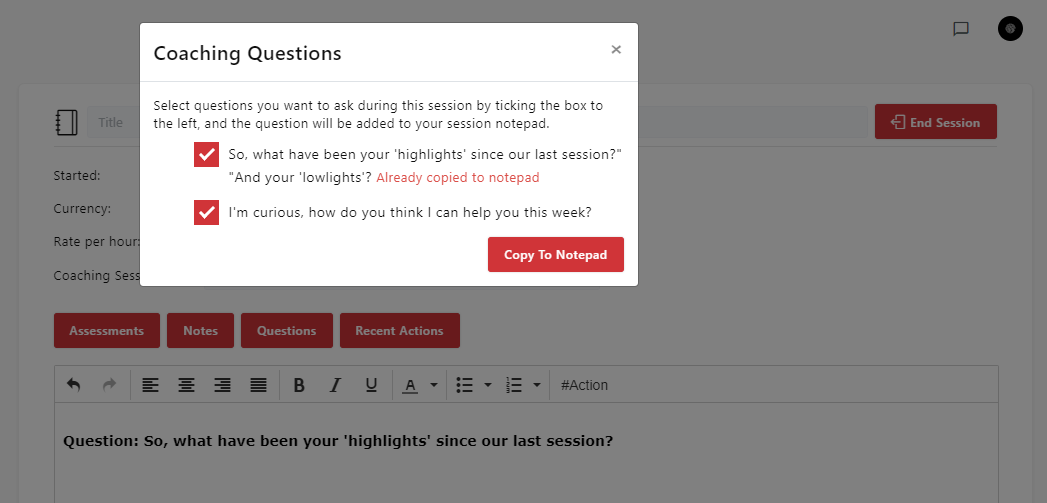 Coaching Questions are only accessible to paid membership levels. Visit the Membership Levels page to know more.
Other Topics