Coaching Session/Coaching Notepad
Updated Nov. 23, 2023 by Support
Overview
The Coaching Notepad is a powerful tool that you can use in your 1-to-1 live coaching sessions.
The Coaching Notepad has quick access buttons for you to utilize, have access to the records needed to help you and your client in your current coaching session:
Have a quick insight into the results of your client's past assessments.
Pull up your notes containing references that you have created prior to the coaching session.
List down the questions that you have assigned to your client prior to the coaching session.
Take a quick look into your client's progress on the actions that you previously assigned to them.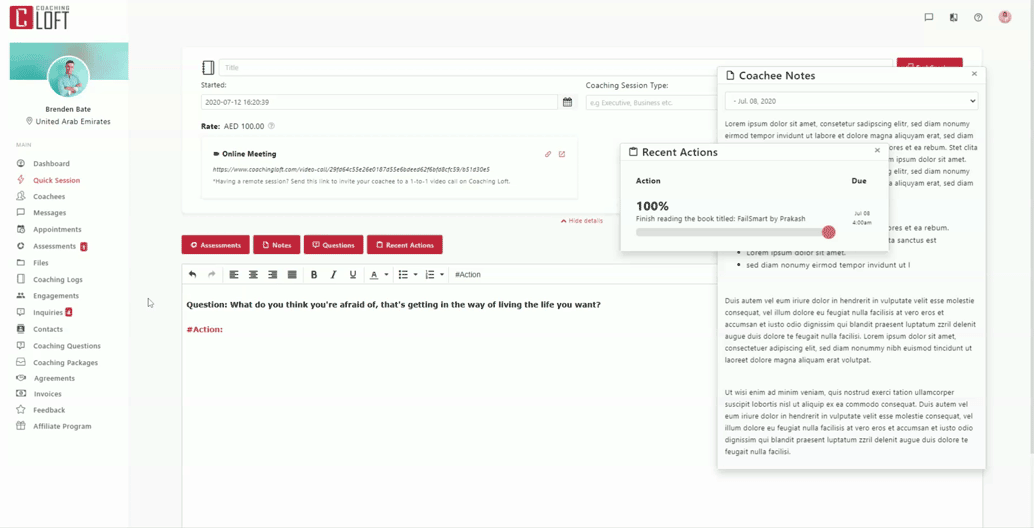 You can access the Coaching Notepad by clicking "Quick Session" found on the main menu or by starting a coaching session from the Upcoming Appointments panel in the Coach Dashboard.
The notepad has it's an immediate auto-save feature for you to avoid losing your data in case of internet connection outage.